26 Apr

Can I get veneers if I grind my teeth?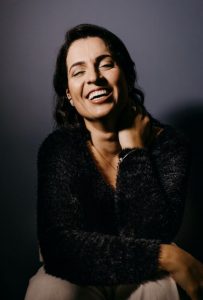 Veneers if I grind my teeth. When it comes to teeth grinding and veneers misinformation is a common problem. To avoid confusion, we have put together a guide to some of the basic facts you need to know about veneers and teeth grinding.
Are Veneers if I grind my teeth The Right Choice For Me?
When you grind your teeth, veneers are not going to solve the problem. We are aware that many dentists claim that veneers are suitable. However, when you have a problem with teeth grinding ( bruxism,) veneers are not the right dental solution.
Let us explain a little bit more about teeth grinding to help you understand your treatment options.
What Is Bruxism?
The medical term for teeth grinding is bruxism. Some people gnash, grind their teeth and clench their jaws consciously and others do it without knowing they do so. Despite research, the cause behind bruxism is poorly understood. It is a medical condition scientists are still trying to understand. What we do know is that it has physical, psychological and genetic links.
You may grind your teeth as a result of emotional stress, anger, and anxiety. Individuals with insomnia often grind their teeth. When the condition is allowed to continue, the end result is fractured, blunt and damaged teeth. To add to that, bruxism can lead to problems with the connecting tissues to the oral cavity and other facial structures.
Other common symptoms that indicate you have a problem with teeth grinding include:
Headaches
Jaw ache
Neck pains
Gum problems
Loose and sensitive teeth
Clicking of the small joints in the jaw
If you do think you have a problem with teeth grinding, it is important to visit a dentist as soon as possible.
Veneers can give you that stunning smile that you are looking for. On top of that, they also improve general oral care keeping teeth and gums in optimum health.
Many presume that dental veneers are thick. They are not. Veneers are thin, almost shell like, and can help to restore your smile and deal with common dental problems including stains and gaps between teeth.
If you experience problems with uneven, misaligned and irregularly shaped teeth, they can also be put to good use. Broken, cracked and chipped teeth can be corrected by using veneer dental technology.
Can I Use Veneers if I grind my teeth?
As veneers are made from porcelain, they will still become damaged when you grind your teeth.
Fortunately due to advances in dental technology, even patients with cases where it is difficult to control teeth grinding, can now enjoy a nice smile. Zirconium crowns are a great alternative to having a superb smile fitted.
In Conclusion
If you do experience teeth grinding and bruxism, do not despair. We are confident that we can help. Please feel free to contact our friendly team to find out more.
Here is our patient's Mary from Liverpool, UK success case:
She wanted a full set of veneers because , how she said, she had a "horrible" smile.
The main problem was her bruxism.
Mary found our clinic , she checked our website and read our patients's stories and after that decieded to contact us.
She sent us the story about her bruxism , some pictures about her teeth and a panoramic x-ray.
Our dentist , Dr. Virág , checked this and he advised because her bruxism better zirconia metal free crowns instead of porcelain veneers.
The treatment plan and the price was ready in less then about 3 hours.
Mary checked our plan and the price and she said will come back in a few days.
She got a treatment plan and price at her local dentist too in Liverpool.
After 4 days Mary contacted us again and she said:" I've decieded to come for treatment with you."
Next week Mary arrived in Budapest at our clinic and she got her new smile in only 4 working days.
She got 12 metal free Cad/Cam zirconia dental crowns ( 6 upper front and 6 lower front) , 1 root canal treatment and a teeth whitening for rest of her teeth.
The price
The price of her treatment was £3860 in total ( the metal free zirconium crown for £295 each, root canal treatment for £70/canal, and the teeth whitening for £250).
How she said: " Because of my bruxism a few weeks ago I thought I will never have a smile which will give me confidence and good pleasure. I was wrong ! With help of zirconia crowns now I can smile again, and again and again ! 🙂 Moreover I spent 5 superb days in Budapest and I saved more than £6000 . What can I say? : I love my new smile ! 🙂 Well done Contident ! Thank you! "