07 May

Too much cement used cause bone loss around dental implants

Bone loss around dental implants

Getting dental implants is one of the practical and reliable means of replacing your lost teeth. However, it is important to be aware of certain issues that can affect not only your comfort and satisfaction from getting implants. Also affect the success of the entire procedure. With this in mind, it may help to look into one of the concerns linked with this process. This is the presence of too much cement and how it can result in bone loss around the implants.

Bone Loss around dental implants due to too much cement
When there is an excess amount of cement used on a dental bridge, crown or implant, this can lead to loss of bones around existing, as well as new implants.This means, it is better and much safer to use just the right amount of cement for your implants. Keep in mind that bone loss is a serious problem, and this should never be left unaddressed. It is linked with numerous complications after dental implantation, and failure is more likely to happen due to this issue.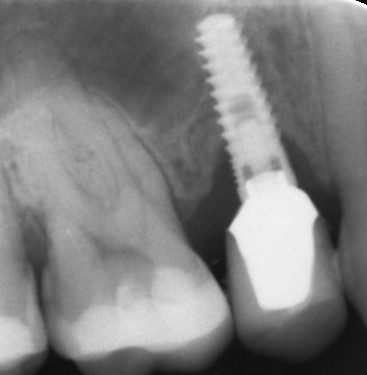 So, how does the problem start, and what are the possible issues that can arise?
Primarily, once your dentist has cemented the crown to the implant, there is a risk that the cement can penetrate past the gums and go through your bone. The main explanation for this is the fact that the gum pocket surrounding your implants, has different biological compositions. For instance, there is a tighter seal within the gum level in the case of natural teeth.
While dentists make use of various types of bonding agents and cements for implants, this does not prevent the issue of the cement getting too thin over time. When this occurs, it should never take long before the cement slips below the gum pocket. Only an experienced dental professional has a deep understanding of this scenario, and he will perform all the right techniques to prevent this from happening. Thus, the cement type or brand will not spare you from this problem, but the dentist's technique. Among these effective and proven methods include dental implant analog cementation, retraction and aluminum oxide blasting.
Ways to Determine Excess Cement
The way to know if is too much cement on your implant is when you experience pain, bleeding ,receding gums…
In the case of dental implants in Hungary the professionals always recommend to pay attention for the signs. You should understand that being unable to resolve this problem immediately can eventually lead to permanent bone loss. In most instances, gums do not grow back and there are only rare situations when your dentist can graft the bone back.
It is worth noting, though, that there are some issues that can arise when less cement is used. One of the common problem is your dental bridge or crown may soon come out. However, this can be fixed right away, but losing your gum or bone is hardly an easy problem to resolve. Considering this fact, performing effective techniques to prevent bone loss due to excess cement can ensure you of a successful dental implantation process.
If you are interested in getting dental implants , contact us here: CONTACT
The consultation it's Free for you!