25 Jun

Can a titanium implant offer a genuine alternative to a natural tooth root?

Titanium dental implant

Dental implant offers a more permanent and more practical solution to replacing your missing teeth while enhancing your physical appearance and comfort at the same time. If you wish to undergo this dental treatment process, then it is better to understand everything involved in it. This means, you will need to know the techniques included in the implantation procedure.

Facts about Dental Implantation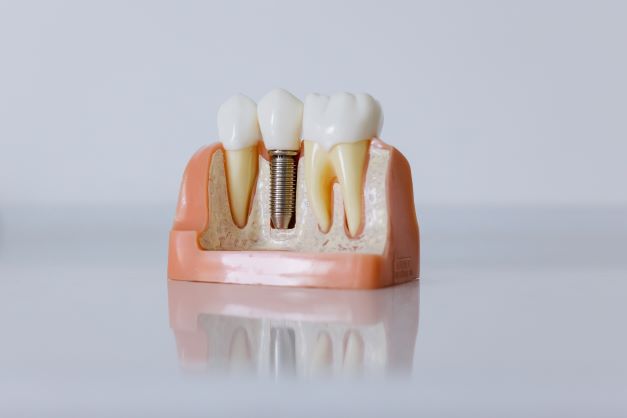 There are different purposes that dental implants serve aside from merely replacing a tooth or several missing teeth. It provides a solid foundation to attach the crown, since there is an actual root placed right into your jawbone. Once this primer is fully incorporated, it ensures that the new tooth is strong and solid.
In addition, the implant prevents further issues such as loss of density of your jawbone. The implant provides a sturdy root that keeps the bones in your jaw healthy and strong. This is something that you cannot achieve from other tooth replacement options such as dentures and dental bridges.
What to Expect from titanium dental implant?
Due to the properties of dental implants, it is not surprising the next fact. More and more people are relying on this process for the permanent replacement of a lost tooth. However, there are still some people who are concerned about how they will feel after having a titanium implant.
They are concerned as it is not a natural component of the body.
As with most dental treatment processes, there is slight discomfort to be expected after the procedure. This is typical on the affected area, or where implants are positioned. If you get treated in well-developed countries in dentistry you can expect full anesthesia, so for example it is a good choice to get dental implants in Hungary. There is nothing to worry about since any type of pain can be resolved by taking painkillers prescribed by dentist. In a few days, you can already stop taking these medications since the pain is expected to subside eventually. Once the pain is gone, you may feel little difference in the actual feel of the implants.
Others may feel that implants do not look completely natural. However, some patients get used to it after a while. For those who may find it somewhat unusual having these implants attached, there is no discomfort or pain at all. Moreover, it can take a few days before you can adapt to this change. With the absence of pain, having implants should never be a bothersome experience at all.
Conclusion
There are some people who may find it a bit awkward or strange chewing their food using their implants. They may even worry about the durability and sturdiness of the tooth, since it is something new to them. However, there is absolutely nothing to worry about, as dental implants can withstand almost anything. Including pressure from chewing or biting food. The fact that implants look, feel, and function just like natural teeth should be reassuring enough. This means you don't have to worry at all. So, feel and look great with your new teeth . And never be afraid or shy about flashing those gorgeous pearly whites that boost your overall appeal.
If you are interested in getting dental implants , contact us here: CONTACT
The consultation is Free for you!