03 Sep

What are Implant Positioning Templates?

Implant positioning templates.

When it comes to dental implantation, there are several processes involved, which help ensure the outcome and satisfaction of the patient. For instance, there are positioning templates used, and these are responsible for keeping the implants stable and secure. Find out more about positioning templates and what they do, so you can have a better understanding of this component that comes with dental implantation.

Overview on Implant Positioning Templates
Primarily, positioning templates are useful as they function as an aid in dental implant prosthetics. What they do is to maintain the proper positioning of the abutments. In dental implantation, the tooth is anchored securely in the bone. Then, there is a transition piece used by the dentist, and this is to be mounted firmly on the implant. This is also referred to as an abutment, which serves as the link that connects the implant and the dental crown. Mainly, the abutment is screwed firmly with the implant, and after this process, the crown is fastened. Moreover, it is the crown that becomes visible in the mouth.
Additional Facts about Abutment Types
To learn more about dental implantation and positioning templates, it helps to understand the different types of implant links or abutments. For instance, there are those that come with anti-rotation protection, as well as those without this feature. In simpler terms, the anti-rotation protection causes the abutment to be lined up with the dental implant. This is in a specific position as required in the patient's particular case.
According to experts who done  for example dental implants in Hungary, this link type is ideal when it comes to handling, specifically with implant-prosthetic procedure. Unfortunately, one issue that comes with it is the micro gap created between the implant and the abutment. This can also result to some concerns later on with the outcome of the implants.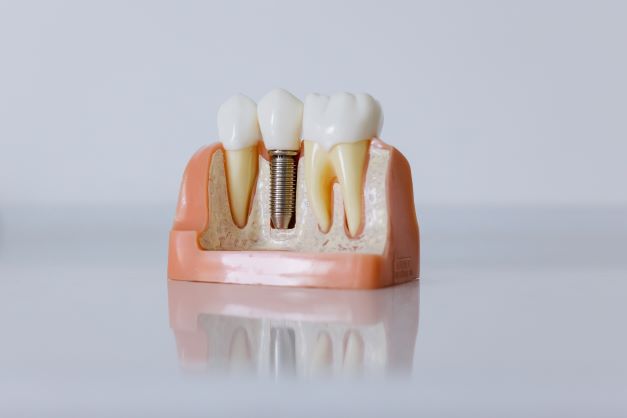 With plug connections in dental implantation, there are problems that may eventually arise such as deterioration in the bone. The deterioration may happen in some cases, but it is not common with conical connections. The main reason for this is the fact that there are no existing small gaps between the implant and abutment. Hence, no damages or concerns will arise eventually.
It is important to note, though, that handling can be somewhat complicated because there is no anti-rotation protection involved. When there is an absence of this feature in the abutment, the dental technician wiil need to work on conical connections. This will be necessary to obtain a positioning template. That is useful in transferring the required position from the plaster model and into the mouth of the patient. Thus, abutments are firmly screwed and placed correctly at the dental implant.
Bottom Line- Implant positioning Templates
Considering these intricacies involved in dental implantation, it is only right for patients to be well-educated on what to expect before, during and after the procedure. Preparation is key to achieving excellent results.  And this can also prevent any problems that may arise, which may be a serious concern in the future. With education and preparation, dental implantation will be a major success.
If you are interested in more info about implant positioning templates or you are interested in dental treatment, contac us here: CONTACT
We will come back to you as soon as possible, maximum in 24 hours.