07 May

What to avoid eating with emax veneers?

What to avoid eating with emax veneers? Many people dream of having veneers because they change the appearance of your smile and give you confidence. While dental emax veneers are incredibly strong and durable, they can still chip or break under too much stress. The best way to avoid chipping or breaking your new smile is by avoiding eating with emax veneers. The foods to avoid include:



Hot and cold foods- avoid eating with emax veneers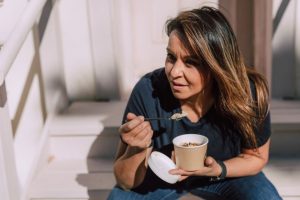 For example hot and cold foods will crack your veneers. Don't drink hot or cold liquids like soup or soda while wearing your new teeth. It's also important to note that eating hot and cold foods can also cause pain in your mouth. Coffee and tea can stain the teeth, making them look darker and less natural. You should avoid drinking coffee or tea for at least 24 hours after the procedure.



Hard foods- avoid eating with emax veneers
These foods can damage or wear down your veneers if you don't chew them properly. Also, hard foods like chips or popcorn may damage the soft tissue of your mouth.



Fried foods- avoid eating with emax veneers
Fried foods contain high amounts of grease and fat. These foods can damage the surface of your new teeth and cause staining. Instead, choose baked or grilled foods instead of fried ones.



Fibrous foods- avoid this too 🙂
Foods like celery, carrots, and apples are high in fiber which can become lodged between your teeth while chewing and cause irritation. They also tend to stain easily and leave behind residue that can discolor your veneers.



Chocolate- and avoid this too 🙂
Chocolate is another food that contains lots of sugar, and you should avoid it when wearing emax veneers. The high acidity in chocolate causes it to erode tooth enamel, which can lead to cavities.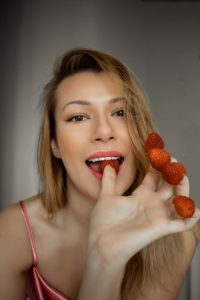 Conclusion
Remember that it's important to always consult your dentist before eating any new food or drink with your emax veneers. This way, you will ensure you won't damage them.
If you want more informations about emax veneers, contact us here: CONTACT
The consultation is Free for you!