26 Oct

Can I have a dental procedure while pregnant ?

Dental procedure while pregnant- Procedures at the dentist

Being pregnant is truly an exciting moment, full of anticipation and planning for your unborn child. Many of us don't realize how crucial oral hygiene is, so it's typically the very last subject in our thoughts during pregnancy. Pregnancy is a time to focus on keeping your best dental health for yourself as well as the growing baby!

Most dental treatments and operations involving oral x-rays, teeth extraction processes, fillings, and professional cleaning, may be performed successfully while pregnant; tooth extraction methods are advised to be conducted around your second or third trimester.
Dental procedure while pregnant
When you're pregnant, let your dentist (plus doctors) know. Anytime throughout childbearing is a perfect moment to get regular dental treatment. They may also perform any immediate operation. But, any elective oral operations must wait till after birth. Please consult with your obstetrician to determine whether they ever had any advice or considerations for you regarding your dental visit.
Inform the orthodontist of the labels and amounts of every medicine you are consuming, along with any prescription pharmaceuticals, prenatal medications, and vitamins, in addition to every special medical instruction your doctor has advised you. Using this information, your orthodontist might have to change your oral care plan.
Pregnancy is a time when oral X-rays may be taken. Your orthodontist will exercise the utmost care to protect you as well as your unborn child, including protecting the thyroid and stomach. Technological advancements have made yesterday's X-rays significantly safer than those from decades ago.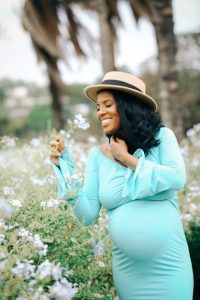 Don't cancel your oral or dental visit just because you're expecting. Routine check-ups are more important these days, as the sex hormones induced by childbirth increase the tendency to periodontal disease. Throughout their pregnancies, 40% of women can get gingivitis. Pregnancy might aggravate gum disease harder when you already suffer from severe gum disease.
Throughout pregnancy, keep a close eye on any alterations involving your gums. Consult your orthodontist or podiatrist immediately if you have any gum enlargement, bleeding, or soreness while pregnant.
Conclusion
To avoid and lessen dental health issues, adopt proper dental hygiene habits. These include scrubbing your teeth at least 2 – 4, flossing once daily, and utilizing an antibacterial mouthwash. Don't put off getting a professional cleaning just simply because you're expecting When you need one. Dental professional cleanup is now more essential than ever. They could well require a dentist to treat gingivitis if it does not become better. Antibiotics & tissue excisions are possible news and treatments.
If you are pregnant and you are interested in dental procedure while pregnant, just contact us here: CONTACT
The consultation is Free for you!