05 Jul

Can I get infection under a crown?

Infection under crown

Yes, it is possible to get an infection under a crown due to a number of reasons.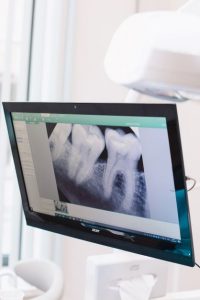 For instance, cavities under crown can result in an infection since the tooth underneath is still very much alive. A cavity can form at the area bordering the porcelain crowns and your teeth. With this in mind, proper dental hygiene is important to prevent plaque buildup that eventually leads to cavities.
In addition, cracked crowns can result in pain and discomfort. When too much pressure is placed on the crown, this can lead to a crack. You may experience sensitivity to cold, air, or heat because the original tooth is already exposed.
If you suffer from any of these conditions, it is very important to get your teeth checked to prevent infections from getting worse. This will also eliminate any further problems that can compromise the health and quality of your teeth over time.