08 Mar

Dental Implant Aftercare Tips to Remember

Dental implants aftercare,

After getting dental implants, you need to be aware of several things that will help ease any discomfort or pain associated with this process. The following are among the different dental implant aftercare techniques that may be worth considering to help you get by without any hassles.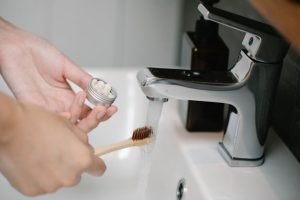 1. Skip hot beverage for now.- first dental implants aftercare tip
During the first day of getting implants, be mindful of the food or beverages you take. Generally, hot food or hot drinks can trigger pain, so it is best to choose cold drinks instead. As much as possible, avoid disturbing the affected area using your fingers or tongue .
2. Use an ice pack for any swelling or bruising.
If you suffer from swelling, which is common at least 2 days after the process, you can address this problem. One way to do it is by using an ice pack or ice cubes wrapped in a thcik towel. Simply press the ice pack gently on the cheek where you feel the pain, and keep doing it for 10 minutes until it gets better. Sleeping on 2 pillows while propped up can also aid in minimizing the pain.
However, if your dentist advised you to take analgesics to manage the pain, you may do so. Just take these medications regularly, but be mindful of the recommended dose to avoid any nasty side effects.
3. Clean the area carefully.
To ensure success in any surgical procedures involving the mouth, it is important to practice good hygiene . It is advisable to use mouthwash, and be sure to start using it during the first night after surgery. Gargle 15 ml of mouthwash over the affected area for one minute, and do this for at least 7 days. Warm water mixed with one teaspoon of sea salt can also help promote quick healing, although the taste may not be as pleasant as a typical mouthwash.
You may use your regular toothbrush in cleaning the rest of your teeth even during the evening of the surgery. Just make it a point not to brush the site for a few days to avoid any tenderness or swelling.
Be sure to follow these tips that can help you prevent any problems after getting implants while making the recovery process much faster and more convenient for you.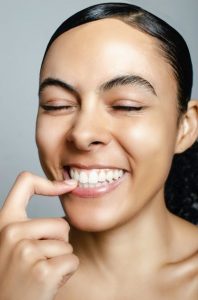 If you are interested in getting dental implants or if you want to get more dental implants aftercare, just contact us here: CONTACT
The consultation is Free for you!